Pharrell Williams Revolutionizes Louis Vuitton SS24 with Vibrant and Avant-Garde Collection, his debut menswear collection for the Parisian fashion house is nothing short of extraordinary. The highly anticipated SS24 line showcases Williams' unparalleled vision and creativity, bringing a refreshing and innovative perspective to the luxury brand.
The collection bursts with vibrant energy, featuring a captivating array of prints and patterns. Williams boldly incorporates colorful checkerboard motifs and pixelated camouflage designs, breathing new life into traditional fashion aesthetics. The juxtaposition of bold hues, muted neutrals, and shades of grey creates a harmonious visual symphony that adorns a range of garments, bags, and luggage.
Blurring the boundaries of gender norms, Williams presents a diverse cast of models who confidently showcase his avant-garde designs. Oversized silhouettes, thigh-high shorts, wrap-skirts, and structured cuts dominate the runway, blurring the lines between masculinity and femininity. Williams' collection is a celebration of self-expression, encouraging individuals to embrace their unique style and identity.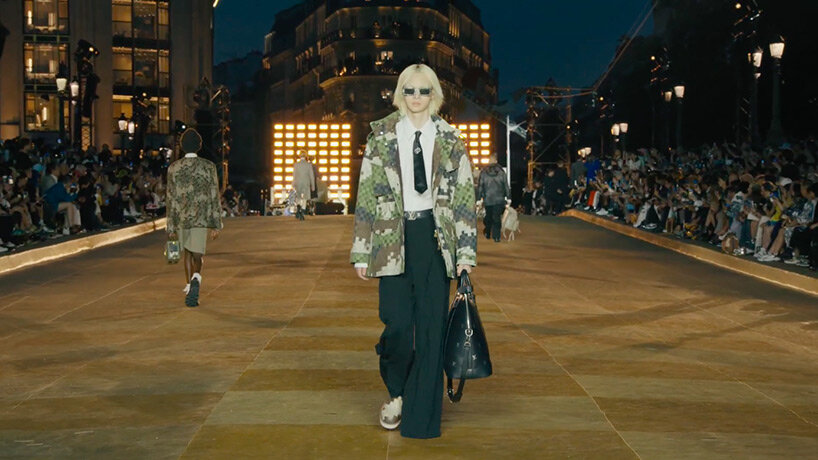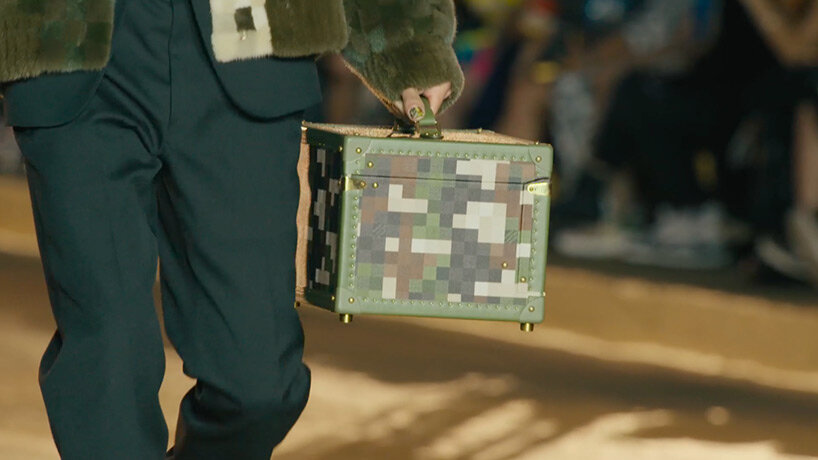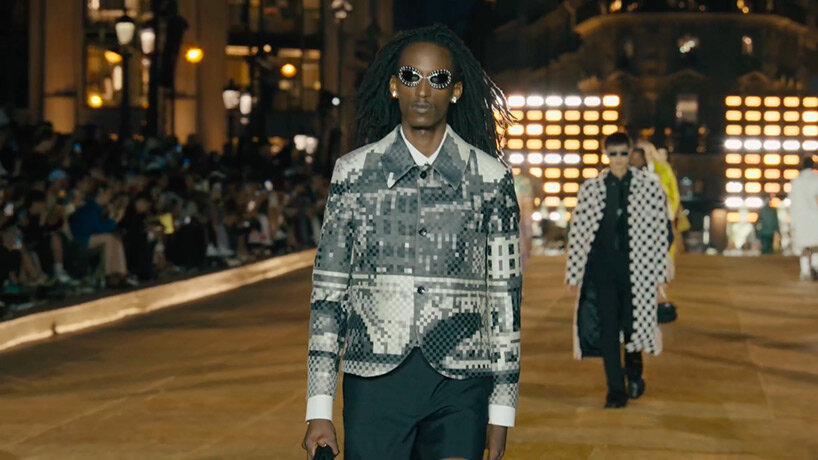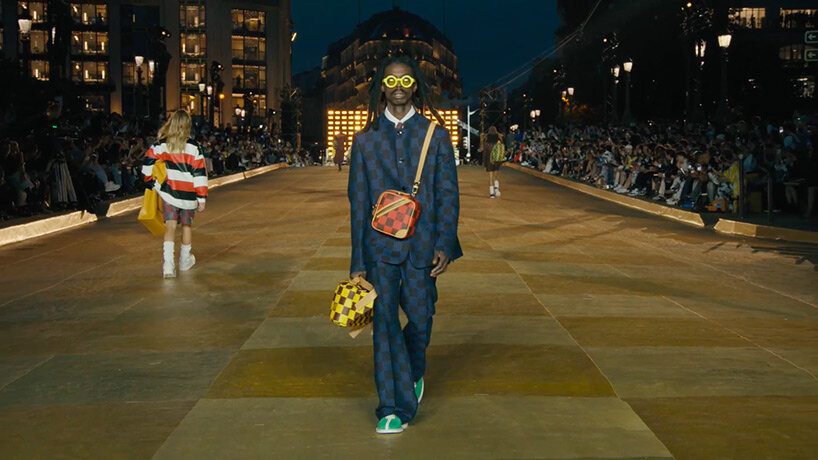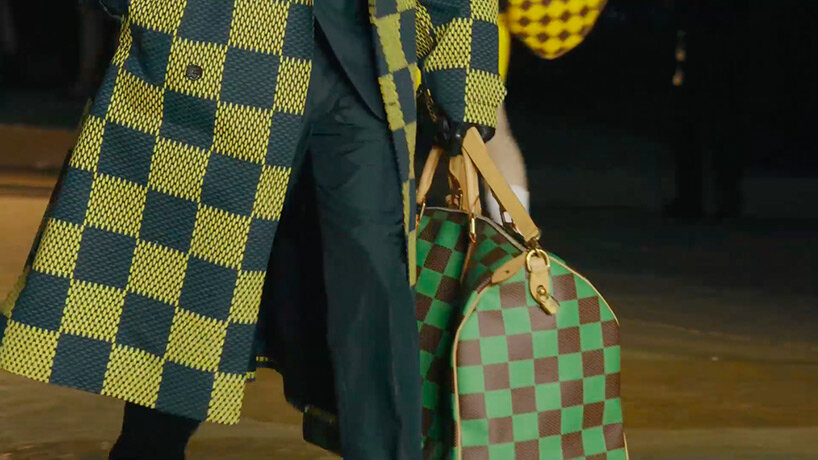 Before the grand unveiling of the SS24 collection, Pharrell Williams tantalized his eager audience through his Instagram stories. Offering a glimpse into the inspiration behind the designs, he shared an image of a Paris-based team Skateboard leather jacket adorned with the iconic Louis Vuitton pixel print in shifting hues. The jacket also featured a braille-like engraving of Williams' name, adding a touch of intrigue and personalization.
Building anticipation, Williams posted a self-portrait positioned behind a colossal Louis Vuitton billboard, previously graced by the illustrious Rihanna for the season's campaign. The image showcased Williams confidently holding the chromatic LV-monogrammed Speedy bags, a tantalizing preview of the exceptional craftsmanship and attention to detail featured in the collection.
As the show neared, Williams treated his followers to a video clip capturing his walk near the show venue. Accompanied by a soul-stirring choir singing the anthem of "joy," the clip hinted at the profound influence of music in Williams' debut collection. It was evident that the artist infused his creations with a delightful zest, consciously selecting vibrant hues that reflect his artistic spirit.
Pharrell Williams' appointment as the men's creative director of Louis Vuitton marks a new chapter in the fashion industry, merging the realms of music, art, and high-end couture. His SS24 collection showcases an audacious and forward-thinking approach that challenges conventions, encouraging individuals to embrace their individuality and celebrate the beauty of self-expression. With Williams at the helm, the future collections of Louis Vuitton are bound to be a captivating journey into uncharted fashion territory.