Gayle King is drawing criticism after questioning the legacy of the late Kobe Bryant in a new interview.The CBS This Morning host sat down with WNBA player Lisa Leslie on Tuesday to discuss the tragic loss of Kobe, Gianna Bryant and seven others who died in a helicopter crash two weeks ago. At first, the two women talked about the many accomplishments of the Lakers player and Lisa's friendship with him, but conversation soon turned to allegations of rape leveled against Bryant in the early 2000s. Gayle asked, "It's been said that his legacy is complicated because of a sexual assault charge which was dismissed in 2003, 2004. Is it complicated for you, as a woman, as a WNBA player?""It's not complicated for me at all," Leslie responded. She added that while other male basketball players tried to get her to play wing-man for them, Kobe was "not the kind of guy" who would do that. "Kobe, he was never like that."She continued, "I just never see—I have ever seen him being the kind of person that would do something to violate a woman or be aggressive in that way. That's just not the person that I know."
CBS This Morning
✔@CBSThisMorning
.@WNBA legend @LisaLeslie told @GayleKing that Kobe Bryant's legacy is "not complicated" for her despite his 2003 rape accusation.
"I don't think it's something that we should keep hanging over his legacy." https://cbsn.ws/2UopNFW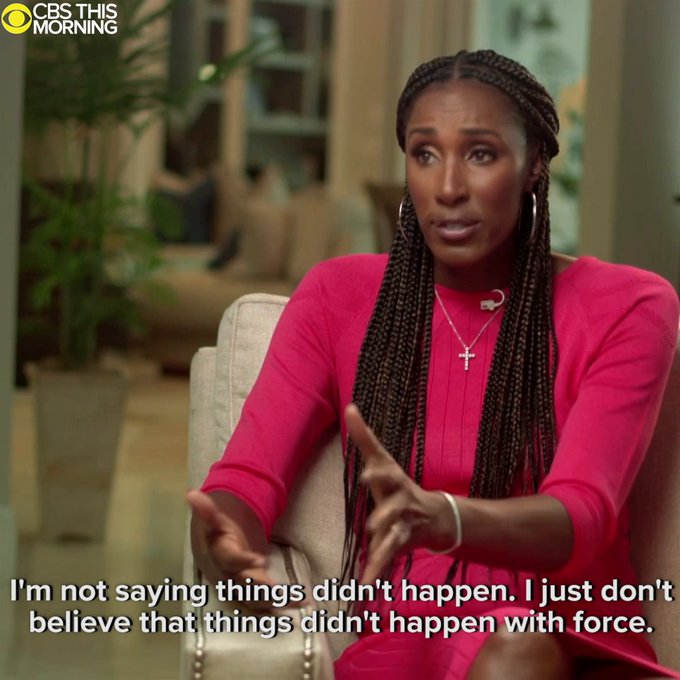 Gayle then rebutted, "But Lisa, you wouldn't see it, though. As his friend you wouldn't see it.""And that's possible." Lisa asserted, "I just don't believe that, and I'm not saying things didn't happen. I just don't believe that things didn't happen with force."
Despite bringing up the allegations, Gayle went on to question if it was "fair" to speculate about the rape allegation so soon after his death, to which Lisa told her: "I think the media should be more respectful at this time. It's like if you had questions about it, you've had many years to ask him that. I don't think it's something that we should keep hanging out his legacy."Lisa also reminded her the case went to trial, but Gayle quickly stated the case was dismissed "because the victim in the case refused to testify," ultimately resulting in her and Kobe settling out of court. Leslie then concluded, "I think that's how we should leave it."Level21 UpDate:Gale King issued a statement through her instagram after interview controversy; placing most of blame on CBS News. The viewership for the news outlet is a majority caucasian audience, furthering the narrative and stereotype that black men are criminals or deadbeats. This is the main reason many were upset with the interview as a whole. King also stated that the question and clip was taken out of context . Gale asking this question is the the actual problem; for many years black men in America are shamed in life and death. The headlines continue to scream that there is a racial divide in this country and media outlets need to take a hard look at that. Due to the time, nature and manner of Kobe's death; the question should not have been ask. The integrity and empathy of media in this country needs to change. The case in question was dismissed, therefore it is seen as a blip in his story but not apart of his history nor his legacy.