Zendaya won the Met Gala last night; her serious fairy-tale moment on the the Met Gala red carpet left social media in a frenzy.
The star went full-blown Cinderella with Fairy God Father and all on Monday night taking on the Camp theme with grace.
Zendaya wore a custom Tommy Hilfiger ballgown. With a flick of her stylist Law Roach's wand, her entire dress and carriage-inspired clutch suddenly lit up like magic.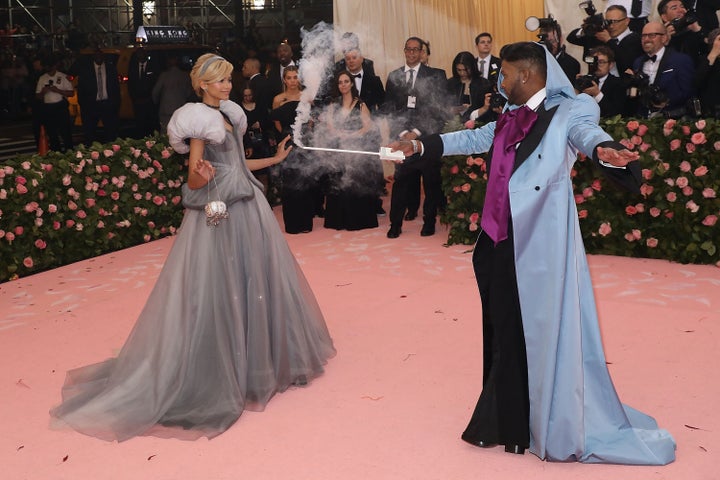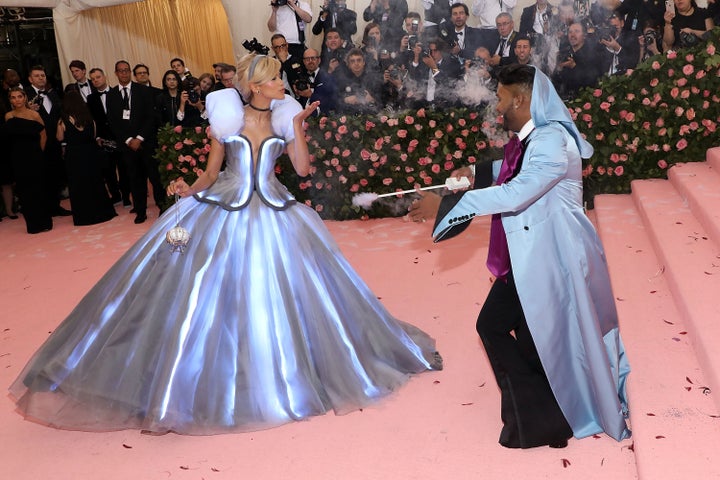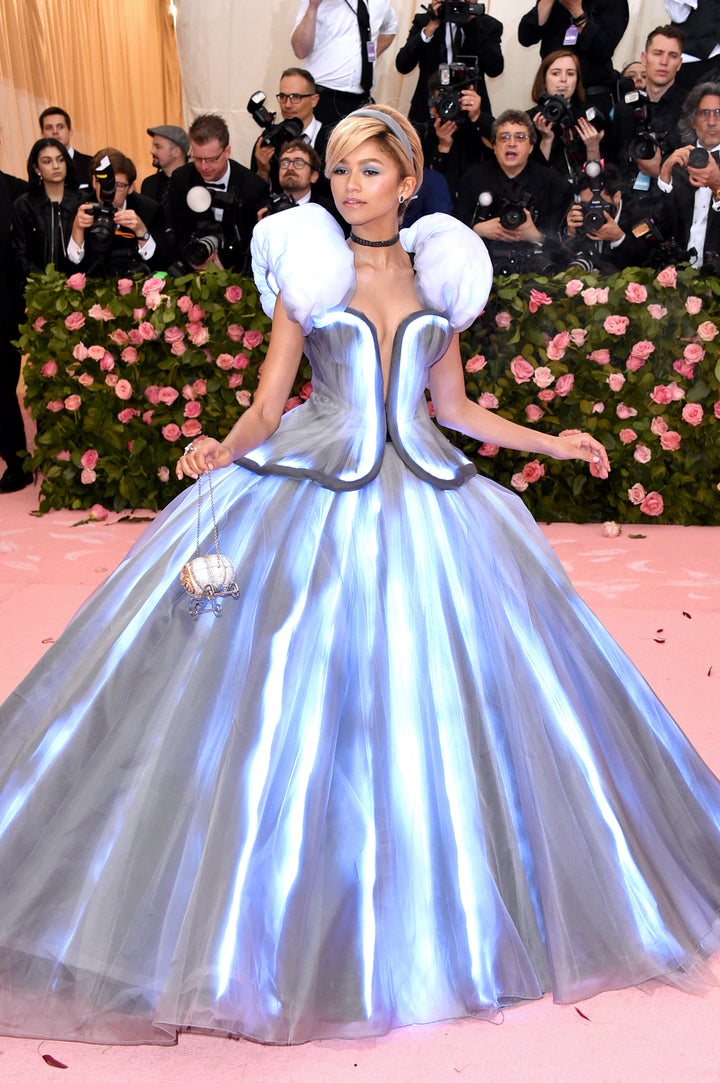 The 22-year-old star climbed the stairs to the gala, and left behind, what else, of course, a glass slipper on the carpet.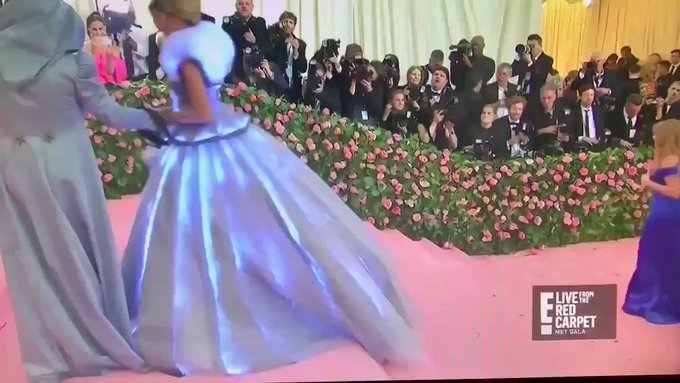 haley ‎⎊@primejives
zendaya left a glass slipper on the stairs. this is not an outfit, this is a PERFORMANCE. #metgala
3,227 1,177 people are talking about this Twitter Ads info and privacy