Drake's latest album, Scorpion, is many things. First and foremost: It's a record-breaking project. After just three days, the double album broke the one-week U.S. streaming record, with 435 million on-demand streams. Aside from that, Scorpion has the run time of a full-length movie, at an hour and 30 minutes. With contemporary rap album run times settling around 45 minutes, and Kanye West's 7-track production experiment changing everyone's perception of what a full-length album could be, Drake and the gargantuan Scorpion are choosing to take a right turn while everyone else heads straight or slightly left.
A byproduct of a lengthy project is we, as listeners, have many, many more things to listen for. But let's not front: We all scrambled to find every relevant bar about Drake's now-confirmed son, Adonis. (Thanks again to Pusha-T for bringing the truth to light.) Drake wasn't shy about finally fessing up to the world in that regard, but in our pursuit of Drake's paternal admissions, we low-key missed a bunch of other things on the album. There's some dirt; there are some hat-tips; and there are more (!) details about his son that we simply glossed over the first go-round.
After making our way through the very long Scorpion a few more times, we picked up on seven small tings you may have missed after an initial listen. Let see if you peeped them too.
Drake's Son's Date of Birth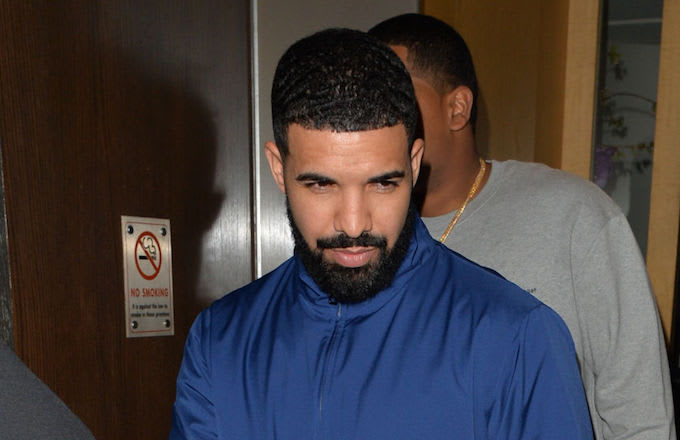 While there are a few choice places where Drake drops some dad bars, the majority of them go down in the album's closer, "March 14." One of the more interesting pieces of information Drake dropped was that October's Very Own had a son who shares his birth month. Drake raps "October baby for irony's sake, of course/ I got this 11 tatted for somebody, now it's yours," officially letting the world know that his son shares a birthday with the one and only Cardi B.
Another interesting thing to note is that the "somebody" Drake tatted the "11" for is said to be Jorja Smith. The internet has long tried to 'ship her with Drake; her debut release was titled Project 11. —khal
That's Not Young Thug on "Mob Ties"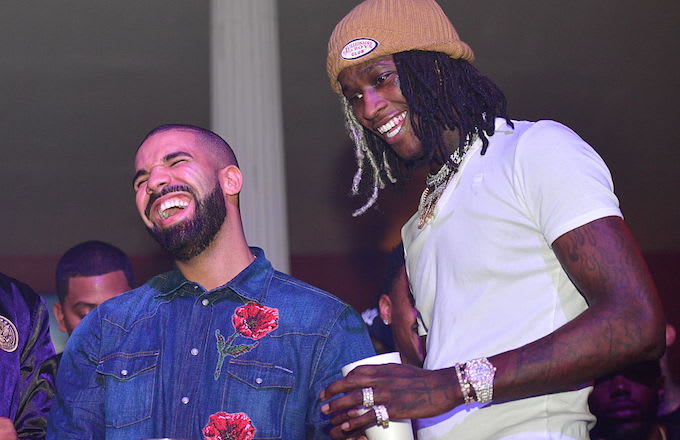 Upon first listen of "Mob Ties," my immediate thought was: Oh! Drake put Young Thug on this with no credit. I made my way through the rest of the song, and left it at that. It wasn't until I started wondering why Thugger would be uncredited that I was compelled to investigate. A very scientific Twitter search of Thug's name and the track title led me to conclude that: 1) That's not Young Thug, that's Drake doing his very best to sound as easy, breezy, and flexible as Thug is at any given moment; and 2) I'm not the only one who heard the similarities.
Drake Confirms Diddy Punched Him on "Survival"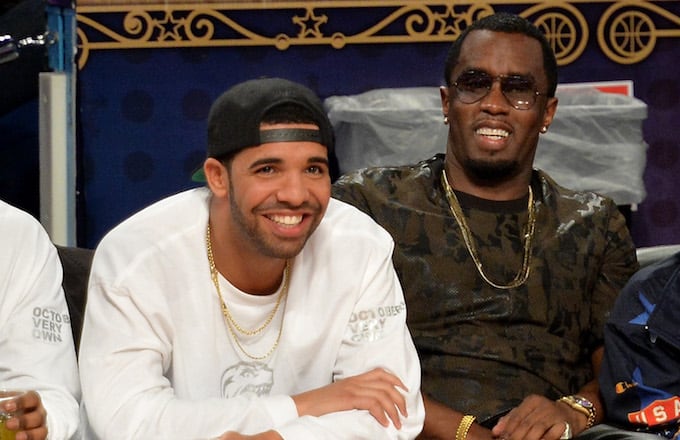 Back in 2014, there were reports that Diddy attacked Drake outside a Miami nightclub. The whole thing was, supposedly, over a beat. And on Scorpion opener "Survival," Drizzy confirms that it indeed went down. "I've had scuffles with bad boys," he raps. Well, at least one Bad Boy, anyway. —Shawn Setaro
Homage to Notorious B.I.G. on "8 Out of 10"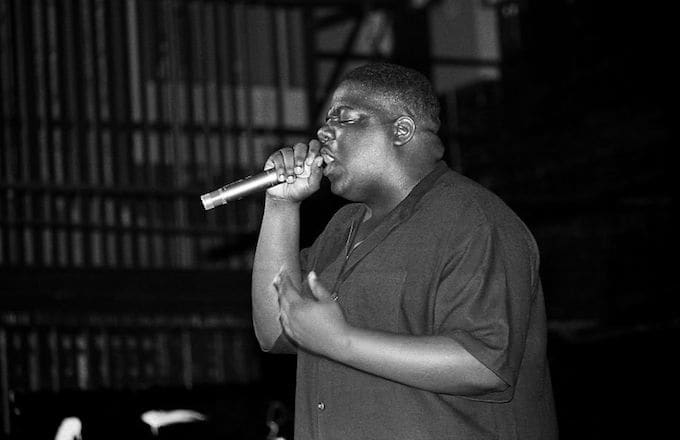 On "8 Out of 10," a woman's voice chimes in to verify everything Drake is claiming. "I don't like to talk when there's nothin' else left to say," Drake raps in the first verse. The line is immediately followed by a very distinct "Truuue." If you'll take a trip down memory lane with me, you might recall the Notorious B.I.G.'s "Big Poppa": "Conversate for a few, 'cause in a few we gon' do/ What we came to do, ain't that right, boo?/ Truuue." The ad-lib of authenticity also appears throughout Biggie's hook on Lil' Kim's classic "Crush on You" featuring Lil Cease. —Kiana Fitzgerald
Lil Wayne's "Lollipop" Is Sampled on "In My Feelings"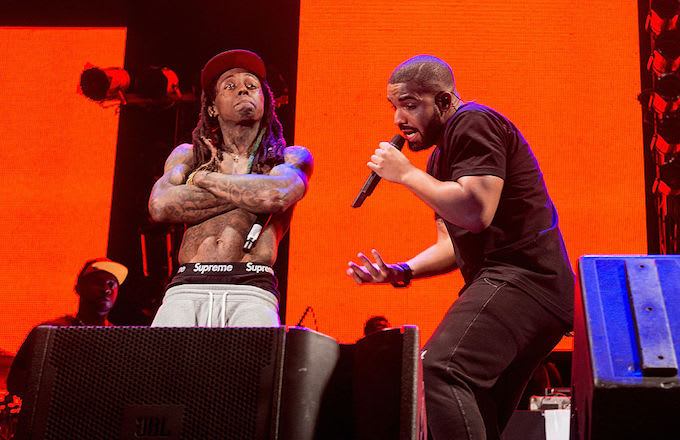 If you listen closely during "In My Feelings," you'll hear some chopped-up Lil Wayne vocals from "Lollipop." They were put there by producer BlaqNmilD, though it was originally Drake's idea. "Drake suggested that it would be cool for us to add some Wayne in it, so I chopped some Wayne up in it," the New Orleans-based beatmaker told Complex. —Shawn Setaro
Nicki Minaj's "Feature" on "That's How You Feel"
One of the more intriguing "features" on Scorpion is from none other than Cash Money labelmate (for now?) and longtime Drake friend, Nicki Minaj. Instead of crafting a hook of his own, Drake decided to use some a capella bars from Nicki Minaj's 2014 Powerhouse performance of her "Boss Ass Bitch" remix where a proper hook should be. It's even where the title of the song comes from. —khal
Max B Shout-out on "Elevate"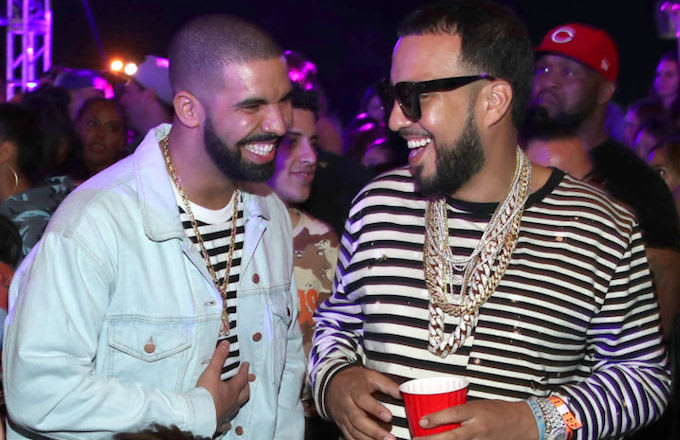 On "Elevate," a quick, but meaningful tip of the hat happens. As Drake is rapping in verse one, he says, "I see the future when I get wavy." French Montana, associate of the creator of the Wavy movement, Max B, chimes in with an ad-lib of his own: "Wavy God!" It's both Drizzy and French's way of acknowledging that life wouldn't be as wavy if it weren't for Max Biggavelli, who's set to be released from prison this year. —Kiana Fitzgerald
Source: https://www.complex.com/music/2018/07/7-things-you-missed-on-first-listen-scorpion/